'Super Smash Bros.' Switch: 'Mario Kart 8 Deluxe'-style remake may bring characters and costumes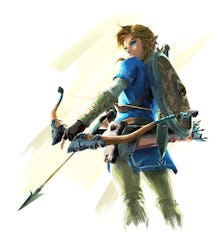 Super Smash Bros. Switch is missing many pieces of the "confirmed game" puzzle. The rumored Super Smash Bros. on Nintendo Switch doesn't have a release date, a trailer or even an announcement window for when we can expect more details. 
But hints at the game's existence — from Nintendo president's himself, no less — help us sleep at night, along with all the great things Super Smash Bros. Switch could bring with it.
Super Smash Bros. Switch: Reasonable levels and costume swaps for SSB4 Deluxe
Nintendo would be remiss not to give Super Smash Bros the Mario Kart 8 Deluxe treatment, which could likely include a few new Switch-exclusive features. In the case of Super Smash Bros., this could come in the form of costume swaps and new levels in which to fight. With Nintendo shining a spotlight on Splatoon lately, the company could even introduce a paint-themed level in time for the sequel's release. 
As for games that have already come out, Link's in-game aesthetic feels dated when compared with his Zelda: Breath of the Wild look. The champion shirt, and even new weapons and items, could make an appearance in Super Smash Bros. Switch.
Super Smash Bros. Switch: We could even see new characters
Outfits and new boards are nice, but a Super Smash Bros. game is made by its characters. And let's be real: Super Smash Bros. serves as quality cross-promotion for Nintendo's other games, especially around release. Why else would Super Smash Bros. have not four, not five, but six Fire Emblem characters in the game?
The Switch's lineup of games features some prominent first-party titles from Nintendo. Splatoon 2, Arms and Super Mario Odyssey are all slated for 2017, with other Switch games on the way. This could give us a look into which characters could be added to the game.
Rumors of a Rabbid and Super Mario crossover coupled with Rayman's arrival on Switch shows the relationship with Ubisoft is as strong as ever. That Rayman Legends game will need some kind of promotion.
Shovel Knight in a potential Super Smash Bros. for Switch also makes sense. The popular indie game recently gave the Specter of Torment expansion pack to Wii U and 3DS owners of Shovel Knight for free. 
The Splatoon inklings not only have a new game to promote, they're actual Nintendo characters. With the paintball shooters' arrival in Mario Kart 8 Deluxe proving to be a success, we could see the colorful kids come to Nintendo's brawler.
But if anyone deserves to be in a Nintendo fighting game, it's Ribbon Girl. Arms is set to launch June 16 and while the game is chock-full of furious fighters, Ribbon Girl is the most iconic of the bunch. Re-imagining the character for Smash would take relatively little effort. Stretchy arms would make for a great recovery move when players to get back to the stage, and punching moves would provide the perfect counter to Little Mac. 
Sweet revenge for all those one-hit KO punches, right?
Check out more Nintendo Switch coverage
Looking for more Nintendo Switch news? Check out how blind gamers are using the Nintendo Switch. Nintendo's left Joy-Con issue turns out to be a hardware problem — find out how to solve it. Find out how to buy a console amid the recent restock. Learn why the Switch cartridges taste so bad. Check out our comparison photos sizing up the Switch to the Wii U GamePad (part one and part two), or find out how to make use of ethernet without the dock and the best way to get alerts when new stock arrives.