Transgender woman shot in the back of a car in Detroit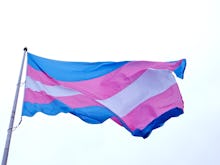 Jason L. Hogan, a 27-year-old Detroit man, pleaded guilty to assault with intent to commit murder after shooting a transgender woman in the back of his car after paying her for a sexual favor, ClickonDetroit reported. Hogan also faces a felony firearms charge. 
Hogan and the transgender woman met in January and, after they completed the sex act, he shot her in the face. The woman escaped and was treated at a nearby hospital. 
"This case highlights the mortal danger faced by transgender individuals in Michigan," Julisa Abad, transgender outreach coordinator at Fair Michigan, told ClickonDetroit.
Abad explained that because Michigan law permits discrimination against LGBTQ people, transgender people often engage in sex work for survival. This puts them at risk for violence. 
Hogan will return to court on May 16 for a sentencing hearing. 
"This conviction demonstrates both the danger of serious crime faced by the transgender community, and the robust response to such crimes by Wayne County's law enforcement and criminal justice systems," Dana Nessel, president of Fair Michigan, told ClickonDetroit.  
Living at the intersections of transphobia, racism and misogyny, transgender women, especially transgender women of color, face a harrowing amount of violence in the United States. So far in 2017, nine transgender women of color have been reported killed.