When does 'Bloodline' season 3 premiere? New trailer teases fallout from Marco's death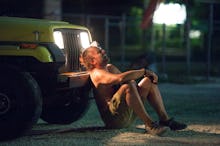 Welcome back to the Florida Keys, Bloodline fans. The third and final season of the Netflix series premieres on May 26, and the streaming service released a trailer Friday to prepare viewers for the upcoming drama.
Season one of Bloodline introduced the Rayburn family — Sally, Robert, John, Meg, Kevin and Danny — and their inn in Florida. And while the sun may always be shining in the beach town, it turns out that the Rayburn's have a dark cloud of secrets following them. 
Season two left off with the family divided as Marco Diaz closed in on what happened to Danny. Afraid of going to jail with his baby on the way, Kevin attempted to clear his name by telling Marco that John was the one who killed Danny. However, Marco knew that Kevin and Meg played a role in covering up the death. As Marco was on his way out to secure a statement from Eric O'Bannon pinning the crime on John, Kevin's anger got the best of him. He used a dolphin sculpture to bludgeon Marco to death. 
"I don't know what happened," a distraught Kevin says on a call to John in the season three Bloodline trailer. "I don't think Marco's breathing."
The trailer teases how Marco's death will affect the whole Rayburn clan. Although Meg was on the outs with her former longtime boyfriend, she can't seem to forgive her brother for what happened. 
"I saw what you did to him," Meg tearfully tells her brother. "You must have hit him over and over and over."
Later in the clip she tells Kevin that the two of them are "done."
Marco's death also means that O'Bannon is no longer safe. Danny's old friend knows too much, and although Marco is out of the way, John can't trust O'Bannon to keep his mouth shut.
Bloodline season three will be released on Netflix on May 26. 
Mic has ongoing Netflix coverage. Check out our main Netflix hub here.