10 coupon and deal sites that save you money: Before buying anything, check for discounts here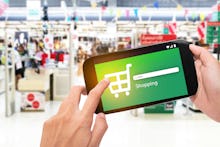 Everyone wants to save money. And finding ways to cut costs makes it easier to live within your budget and reach your long-term savings goals. 
Thankfully there is an entire cottage industry of sites dedicated to helping you find great deals. While some are daily deal sites, others focus on using online coupons and codes to save. Based on a longer list compiled by Cheapism, I picked my favorites based on the quality and ease of use of each.
Don't think it's worth your time to chase down deals? You could actually save $70 on an Apple Watch by taking advantage of this front page deal for a $200 Apple Watch on Slickdeals instead of buying from the Apple store at $269.
The best deal sites make it easier for you to find promo codes that you can type into online websites when you check out. Some also provide links to deals so you can get products you're looking for at a lower cost simply by following the link.
Here's to know about each site, plus extra tips based on personal experience seeking out deals and discounts on everyday products. Once you find one with which you have the best luck, save it on your phone so you can check it quickly before making any purchase.
1. Coupons.com
Coupons.com is one of the largest sites for printable coupons and online coupon codes, offering "hundreds of coupons on famous brands for everything from breakfast foods to cleaning supplies," AARP explained. Not only can you print coupons to take with you to shop in local stores, but you can also link grocery store loyalty cards to redeem coupons automatically at cash registers. One catch: You must register the printer you use to print coupons because you're restricted in the number of times you can use certain deals. 
2. Money Saving Mom
With more than 5,500 coupons, Money Saving Mom lets you search by retailer, source of the coupon (e.g. Cartwheel or Ibotta), and expiration date. "No matter how or where you shop, you can use Money Saving Mom to help you make the most of every dollar you spend," the Penny Hoarder stated. One of my favorite features of the site: You can choose your local grocery store or drug store from pulldown menus to see what items are free or very inexpensive when combining coupons and sales. 
3. The Krazy Coupon Lady
The easy-to-sort coupon database, couponing advice and money saving tips earned Krazy Coupon Lady a spot on Cheapism's list. The site promises a "hand-curated database of over 4,000 free grocery coupons," which is updated regularly. I personally like the site because it provides simple guides to how you can "stack" coupons, or combine different coupons to buy really low-priced items or get things for free. 
4. Yipit
Yipit aggregates deals from LivingSocial, Groupon and similar websites so you can find tons of ways to save on activities and events in your local area. You don't even have to scan the site for deals: Yipit will send you a daily email digest. One caveat: Since deals are grouped by city, if you don't live in a metropolitan area, this site may not be as useful for you. 
5. Woot
Woot promises "multiple daily deals and other short-term sales across 11 different categories."  And since it was acquired by Amazon in 2010, users can check out using their Amazon account. Cheapism likes it's T-shirt selection, and I've found great deals on refurbished electronics — I've purchased both iPads and a computer for great prices. To snag the best daily deals, follow Woot's Twitter account for announcements of new products, as deals can go quickly. 
6. RetailMeNot
RetailMeNot is a deal hunters favorite thanks to it vast and easily searchable database of promotional coupons and codes. "Anyone who enjoys saving money has probably been a fan of the RetailMeNot website for years thanks to its ability to give you promo codes for online retail purchases," the Balance explained. This website is my go-to site before I buy anything online as it's easy to search for money-off coupons and helpful user ratings let you know how much success people have had with the ratings. Pro tip: Go ahead and try out online promo codes the site says are expired, as they occasionally still work!
7. Slickdeals
Promo codes often show up on Slickdeals before anywhere else. Lifehacker also likes the site's "community powered deal listings, rapidly rotating and exclusive discounts". Slickdeals links to a wide array of bargains and forum members give feedback using thumps up/down ratings and comments. This site has long been one of my favorites, but be sure to go beyond the front page to find all the deals in the forums. Another tip: Sign up for email alerts for deals on the products you are most interested in.
8. FatWallet
FatWallet is similar to Slickdeals in that forum members post deals. "Our members and experienced staff bring you the best deals and biggest savings opportunities on the internet, 24/7," the site explains. There are more than 300,000 active users at busy times, along with 150,000 daily website users, Cheapism notes. FatWallet not only has details on low-priced items, along with promo and coupon codes, but you can also get cash back by signing up and shopping through the site and can visit to find information about special bargains on days like Black Friday and Cyber Monday. 
9. Tech Bargains
When you're looking for a computer, phone or other electronic devices, Tech Bargains is another Cheapism top pick. The website also has other deals, but excels in compiling coupons, promos and lists of sales on electronic devices. This is another site where I recommend signing up for deal alerts if you're looking for a particular product. 
10. DealNews
DealNews makes finding bargains easier by compiling deals from all over the web on all different kinds of products. Editors create lists of the best deals on this website, Cheapism notes, which means deals are more carefully vetted than user-submitted deals at places like Slickdeals and FatWallet.
You can sign up for a daily newsletter to find out about the best bargains of the day, but I also like the search features on the site where you can narrow down sales to products of a certain price and brand.
Sign up for The Payoff — your weekly crash course on how to live your best financial life. Additionally, for all your burning money questions, check out Mic's credit, savings, career, investing and health care hubs for more information — that pays off.