'Far Cry 5' Western: Could the next entry in the Ubisoft series see a release date soon?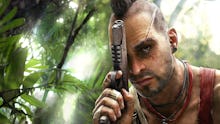 It's been a little over a year since Far Cry Primal came out, and a little less than two and a half years since Far Cry 4 was released. With that in mind, the open world FPS is probably due for an upgrade. However, there's a lot of speculation about what shape this new installment might take — or if it's even coming at all.
If all the coverage seems a bit speculative to you, there's a reason for that.
Far Cry 5: Rumors circulate about video game shoot
According to Forbes, there's no real confirmation a new Far Cry is happening. However, a lot of independent pieces of data are coming together to support the idea that another Far Cry game might be in the works.
An article in the Great Falls Tribune reported a production company had been shooting footage for a video game at the Chelsea Church in Montana for "a sequel to an existing global franchise," producer Jeff Guillot told the Tribune. The Forbes piece noted the filming was being done by a production company that previously filmed a live action trailer to Far Cry Primal.
In a post posted on the NeoGAF forums, Kotaku news editor Jason Schreier said he didn't believe the shoot was for upcoming Rockstar game Red Dead Redemption 2, which led to another poster sharing a rumor that the next Far Cry game would be set in the American Great Plains.
Despite the post in question referencing militias — and Schreier clarifying his statements on Twitter — other outlets have reported the next Far Cry game would be a western.
However, without explicit confirmation from Ubisoft, it remains to be seen whether a new Far Cry  game will even be set in Montana. Although filming is taking place there, per the Great Falls Tribune, another portion of its report may throw a wrench into the prediction:
The backstory of the video game, which will be released in September, is of a world that takes place in an imaginary location, Guillot said.
Backstory and setting are different things, but at the same time, it seems strange Guillot would say such a thing if the game does take place in Montana. Of course, all this could mean is the locations in Montana and the American West will be fictionalized — as they've been in previous installments — but it's still an odd turn of phrase.
In his Forbes piece, Paul Tassi wrote it would be "ill-advised" for Ubisoft to set the next Far Cry in the Wild West, as it would put the game in direct competition with Red Dead Redemption 2. However, he does note that doing so could work out in Ubisoft's favor should RDR2 be delayed.
Regardless, we're still a month out from E3 2017, so unless additional links happen between now and then, it's unlikely we'll be getting any confirmation on this until June.
More gaming news, updates, tips and tricks
Check out the latest from Mic, including our deep dive into how female Overwatch players are dealing with online harassment, an article about a fan movement advocating for more same-sex romance options in Mass Effect, a cool making-of video for Legend of Zelda: Breath of the Wild and an article about what a Bechdel test for gaming might look like.