Asian representation on TV isn't much better post-'Master of None' — but there's hope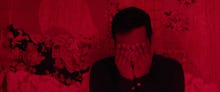 When Master of None first debuted on Netflix in November of 2015, series creator and star Aziz Ansari wrote an op-ed for the New York Times about Asian and Asian-American representation in movies and TV. Roles for actors like Ansari are few and far between, and the roles that do exist are mostly stereotypical. Master of None was inspired by the problem he was writing about in that op-ed — namely that, to find the right role, he had to write it for himself.
"Even though I've sold out Madison Square Garden as a stand-up comedian and have appeared in several films and a TV series, when my phone rings, the roles I'm offered are often defined by ethnicity and often require accents," he wrote in the piece. 
That same month, at a 92nd Street Y event, he suggested an "Aziz test," a riff on the Bechdel test for Asian characters. Said test asks if an Asian character talk to another Asian character and whether they have stereotypical jobs like "the cab driver" or "the gas station guy." Master of None, on the other hand, is a show about an Indian man who's given a full life as an actor, with friends from all kinds of backgrounds. His experience as a member of an immigrant family is explored sensitively and powerfully, but his heritage never becomes his character.  
Though there had been series with Asian leads before, like ABC's family sitcom Fresh Off the Boat and FBI thriller Quantico, Ansari's show helped signal the chance for a sea change. Much like The Mindy Project, which began airing in 2012, Master of None had an auteurist air about it, and came to fruition because Asian-American writers and actors were able to take the lead on their project. 
Sadly, 18 months later, as Master of None season two is set to debut, and even as the industry is becoming increasingly aware of the economic benefits of inclusion, the landscape doesn't look much different — though there are signs of improvement on the horizon.
In 2016, 455 scripted shows aired across networks and streaming services. Yet since Master of None, there have only been a few new shows with leads of Asian descent. Notably, there's Into the Badlands, a martial arts drama on AMC, ABC's sitcom Dr. Ken starring Ken Jeong and Brown Nation, a family and workplace drama about an Indian IT company owner, on Netflix. Into the Badlands premiered just a few days after Master of None in November 2015, and thus was already in production. Dr. Ken, Jeong argued, was part of ABC's steps forward for diversity on TV, but the show was critically lambasted for relying on stereotypes. Brown Nation boasts an almost entirely Indian and Indian-American cast, as envisioned by Indian-American writer and creator Abi Varghese, but received minimal promotion or critical attention.
Meanwhile on Netflix, in the time between Master of None's two seasons, the streaming service debuted Marvel's Iron Fist, its own martial arts series, which was widely criticized for its failure to correct the Marvel universe's whitewashing problem despite having the opportunity to do so. (It was also derided for being just plain bad). The attention was mostly negative, but there was plenty of it, and during the time of Peak TV, all press is good press. There's no doubt that Iron Fist got way more people talking online than a quiet show like Brown Nation did. 
Suffice it to say, there's still much progress to be made when a fraction of the shows on-air have Asian or Asian-American leads. But it's especially dispiriting when something like Iron Fist not only features a white lead, but enjoys a hefty publicity push while a show by and about Asian people doesn't.
But there are some indications that positive change is in the works. Back in October, the blog Angry Asian Man counted 25 Asian or Asian-American actors in the current TV season's new shows. That number seems small, but as the blog noted at the end of the post, "This list used to be much easier and much quicker to compile." Five of the shows listed (Designated Survivor, The Good Place, Pitch, Powerless and Pure Genius) passed the "Aziz test," too, as they feature two or more characters of Asian descent in non-stereotypical jobs.
Among the pilots on deck at the big five networks for this coming fall, a few have multiple Asian-American characters, including ABC's Marvel superhero team series Inhumans and Mindy Kaling's new NBC sitcom, Champions. The development slate is still a mixed bag, though: The pilot that was perhaps closest to Master of None was Where I'm From, based on the life of Fresh Off the Boat co-executive producer Kourtney Kang. Unfortunately, NBC passed on it, according to the Hollywood Reporter.
That's a shame, because having more projects like Where I'm From would offer encouragement that writers of Asian descent are getting more opportunities to tell their stories. It's only been a year and a half since Master of None first landed on Netflix, and because of how long development cycles in the TV industry typically are, the effects of its first season (and its subsequent Emmy win for best writing in 2016) have yet to be fully felt. It takes more than one success, too; TV needs more shows like Champions to establish that there's a demand and interest for shows that are diverse and inclusive.
So, no, Master of None was not a magic salve for Asian representation in TV. Expecting it to be would be absurd; one show can't possibly undo decades of stereotypical roles and slim attempts at inclusion. That's going to take some time — and, most importantly, noise from audiences clamoring for these kinds of stories. 
Netflix may not release viewership figures, but if they internally see millions of users enthusiastically binging something like Master of None, that sends a message that the audience is there, ready for more shows that not just pass the "Aziz test," but ace it.
Master of None debuts Friday on Netflix.
Mic has ongoing TV coverage. Follow our main TV hub.