Here's the best time to post on Instagram each day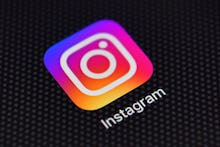 Everyone wants more likes and engagement on Instagram. But when's the best time to post to get your photos in front of the most eyeballs?
Research from Instagram scheduling site Hopper HQ — using the 1.2 million posts scheduled using the platform — revealed that the golden hour for posting is 6 – 7:30 p.m. on weekdays and 11 a.m. on weekends. While Hopper HQ cited this in British Summer Time, the same activity trends may apply to local time zones. "This is simply because this when the most people are using Instagram, therefore are more likely to see your post in their feed," the company wrote in a blog post.
Earlier this year, an Instagram scheduling app Later shared a similar blog post about the best time to post on Instagram. The app's suggestions included sharing content during off-work hours rather than during the day, saving important posts for weekdays — Wednesdays and Thursdays generally drive "the most engagement," Benjamin Chacon wrote — and avoiding posting from 3 to 4 p.m. on weekdays.
Jeremy McGilvrey, founder of Instapro Academy, said it's important to use a tool that gives you quantitative engagement data. While general trends can assist in deciding what days and times to share a post, McGilvrey recommended that users dive deeper into their follower's activity to identify potential trends on a micro level. Using a tool that provides data can reveal what time followers are active and more likely to engage with a post.
"This is something you should test on a regular basis," McGilvrey said. "It always changes pretty frequently."
In his experience, at this given moment, Instagram posts do well on weekends — especially around 11 a.m. Eastern — and also toward the beginning of the week. One surprising day on which posts underperform? Fridays.
When all's said and done, McGilvrey noted there's no one factor to guarantee Insta-success. Instead of fixating solely on post time, staying on top of all variables is important. "Instagram is a vertical vision board — people want to see high-quality content and not stuff thrown up there," McGilvrey said. "You need to focus on when is the right time [to post] and [make sure that you're posting] high-quality content. And you need to add value to that post in captions by expanding on it."
For those looking for a free app, McGilvrey recommended Iconosquare, though users can also use Instagram's native analytics tool.