'Thief 5' leak: When will the fifth game in the series get a release date?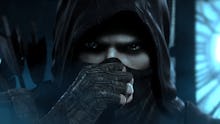 Thief 5, or whatever it'll be called when it's officially announced, looks to be in production. Straight Up Films put up a listing on its website for the Thief movie, now in production, which let the cat out of the bag about the fifth entry in the stealth adventure series. When will we get a chance to enter the world of steampunk and taffers again? Read below to find out more.
Thief 5 leak: A major clue to the new Thief game's release date
Straight Up Films seems to have slipped up when it accidentally announced the existence of a fifth Thief game in production. The Thief movie page is thin in info and only gives us the barest of descriptions of what the film will be about. However, one passage has given us a big clue as to when the fifth game in the Thief series will release.
Thief is an action epic poised to be the next great multi-platform franchise. Originally released in 1998 by Eidos Interactive (Deus Ex) and distributed by Square Enix (Tomb Raider, Final Fantasy), the Thief series has spanned over 15 years and four sequels continually retaining loyal audiences and attracting new fans with each iteration. Widely considered to be one of the greatest games ever created, a fifth sequel is currently in development to be released in step with this motion picture adaptation.Steeped in the steampunk world created by the video game, the film will tell a new chapter in the storied world of the series' hero.
So, as long as Straight Up Films isn't embellishing the connectedness of the film and game's release plans, we should get to play Thief 5 around the same time the Thief movie comes out. The only drawback to that right now is we have no idea when the film will premiere. 
Straight Up Films acquired the rights to make a Thief movie in March 2016, but as of yet, there hasn't been an announcement of a solid time frame for its debut in theaters. However, as soon as we find out the release date for one of the two upcoming pieces of Thief media, we'll know an approximate timeframe for the other.
More gaming news and updates
Check out the latest from Mic, including our list of video games that made fun of their players, a personal essay about dealing with anxiety through Breath of the Wild, a look at the racist and sexist experiences in esports and a plea for better character customization options for black characters.