Xbox One backward compatibility sale: Discounted Xbox 360 titles will be on Xbox Marketplace soon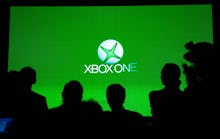 Xbox One backward compatibility is one of the areas that Microsoft has the advantage over Sony. While PS Now and Classics on PlayStation 4 allow you to purchase some of the games you loved from previous PlayStation consoles, Xbox One's approach of actually letting you play digital and physical Xbox 360 games you already own has been by far more popular. 
In addition to being able to play Xbox 360 games you own, Microsoft has also brought games from its prior system to the Xbox Marketplace as they become compatible with the Xbox One. If you've had your eye on some of these backward compatible gems, you might want to pull the trigger next week.
Xbox One backward compatibility sale: Discounts of up to 75% will be available
During Microsoft's Backward Compatibility Super Sale, over 275 Xbox 360 games will be available at up to 75% off. While a full pricing and game list aren't available yet, you can expect to see some of the greats from last gen like Red Dead Redemption, Grand Theft Auto IV and Call of Duty: Black Ops 2. 
The Backward Compatibility Super Sale starts next Tuesday, May 16, but no end day has been announced yet. Likely, we'll see it replace the weekly Deals with Gold sale, though that may run concurrently with the Super Sale.
For a full list of Xbox One backward compatible games, you can check out Major Nelson's blog. Don't see a game you like? Head over to the Xbox One backward compatibility forum, and vote for it to be included in an upcoming batch.
More gaming news and updates
Check out the latest from Mic, including our list of video games that make fun of their players, a personal essay about dealing with anxiety through Breath of the Wild, a look at the racist and sexist experiences in esports and a plea for better character customization options for black characters.