Report: Israeli navy shoots, kills fisherman in Gaza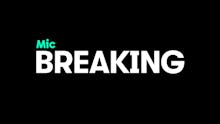 According to global news agency Agence France-Presse, Israeli navy shot and killed a fisherman in Gaza.
Citing a report from the al-Mezan Center for Human Rights, an NGO operating in Gaza, Ma'an News identified the deceased as 23-year-old Muhammad Majid Bakr. On Monday morning, Bakr was rushed to the hospital after Israeli navy shot him while he was fishing with his brother, Ma'an reported.
According to Israeli news outlet Arutz Sheva, an Israeli military spokesperson said naval forces fired the shots at Bakr's boat when it continuously advanced after breaching the blockade delineating the boundaries of the Gaza fishing zone.   
Bakr died in the hospital from his wounds hours later.
This is a breaking story and will be updated as more information becomes available.