Fall TV Schedule 2017: These are the biggest changes affecting your favorite shows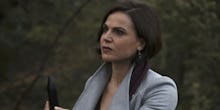 TV lovers will have to revisit their schedule come fall. In addition to the reveal of cancellations and renewals, a couple networks have announced changing time slots and days for multiple TV shows. 
So, which programs are on the move come September? We're breaking down the biggest changes affecting your favorite shows.
Black-ish
Black-ish and American Housewife are making a bit of a swap in the fall. While Black-ish previously aired on Wednesdays following Modern Family, American Housewife will take over that 9:30 p.m. Eastern time slot. Instead, the comedy starring Anthony Anderson and Tracee Ellis Ross will follow Fresh Off the Boat at 9 p.m. Eastern on Tuesdays.
The Blacklist
The Blacklist has been all over NBC's schedule since first premiering in 2013. Season one and season two aired on Monday nights, but season three and four moved to Thursdays. The network will shift the thriller to Wednesday's 8 p.m. Eastern time slot this fall, pairing The Blacklist with the long-running Law & Order: SVU and Chicago P.D. 
Criminal Minds
Criminal Minds fans will have to stay up an hour later this fall to watch Reid and the rest of the gang. The crime drama is staying on Wednesday nights, but moving from 9 p.m. Eastern to 10 p.m. Eastern. Taking its old time slot is new military drama SEAL Team, which stars David Boreanaz.
The Good Place
The Good Place's inaugural season aired Monday on NBC, but season two will relocate to Tuesday at 9:30 p.m. Eastern. 
Gotham
Gotham is getting booted from 8 p.m. Eastern on Monday, a time slot it's held since premiering in 2014. Lucifer, which aired at 9 p.m. Eastern on Mondays on Fox, will take over Gotham's former spot when the DC comics series moves to 8 p.m. Eastern on Thursdays.
Lethal Weapon
Fox is bumping Lethal Weapon's second season to Tuesdays at 8 p.m. Eastern. The show held the Wednesday slot for its freshman season.
Once Upon a Time
Once Upon a Time's renewal was considered "on the bubble," but the ABC fairytale drama ultimately secured a seventh season. It did not, however, keep its Sunday night time slot. Instead, the show will air on Friday nights at 8 p.m. Eastern.
Superstore 
Each season of Superstore has premiered on a different day, with season one of the NBC comedy airing on Mondays and season two moving to Thursdays. Season three will jump to Tuesdays at 9 p.m. Eastern, pairing with The Good Place for an hour comedy block between The Voice and Chicago Fire.
May 31, 2017, 3:13 p.m.: This story has been updated to remove a paragraph explaining the This Is Us time change. After press time, NBC announced that the series would no longer be moving to Thursdays. It will instead remain at 9 p.m. Eastern on Tuesdays. 
Mic has ongoing TV coverage. Check out our main TV hub here.