'NBA Playgrounds' Switch Online: Nintendo players are still missing this crucial feature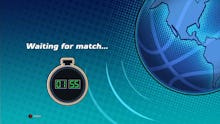 NBA Playgrounds released on PlayStation 4, Xbox One, PC and Nintendo Switch on May 9, but the latter console version still isn't set up for online play.
When you arrive at the NBA Playgrounds Nintendo Switch menu, you see the option for online play is grayed out.
This is particularly crippling for the Switch for three reasons:
1. Online play is arguably the best aspect of NBA Playgrounds. Without that mode, it's impossible to get the best experience from the game.
2. One of the biggest selling points of the Switch is online functionality on the go. Obviously, without this feature, the console is unable to make good on one of its promises.
3. This is the first "real" sports title (and some would argue against that distinction) available for the Switch. For it to be missing a major feature like online play for a week after its release is unfortunate. It doesn't help to improve the weak relationship between Nintendo and the sports gaming community.
Hopefully, the game will be fully functional soon. While it's not perfect, NBA Playgrounds has a ton of potential as a series on all platforms. That's especially true on the Switch because NBA Playgrounds' light-hearted approach goes well with Nintendo's reputation for family-friendly content.
More sports gaming news and updates
Love sports games? Check out more content from Mic, including tips for leveling up your NBA 2K17 MyPlayer, playing quarterback in Madden 17, our review of MLB The Show 17 and the classic Nintendo sports games we want to see on the Switch.