Fox News' conspiratorial entry in a Washington murder mystery is rapidly falling apart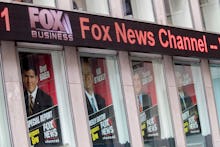 A languishing Washington, D.C., murder mystery took a strange turn this week when the Fox News Channel suddenly became a major player in the search for answers — but turned out to be linked instead to the release of questionable information. 
The death of Seth Rich, a Democratic National Committee staffer who was shot and killed in Washington, D.C., has provided ongoing fodder to a right-wing conspiracy suggesting that Rich was killed because he was the source of thousands of emails from the DNC that WikiLeaks published last year.
On Monday night, Washington Fox affiliate station Fox 5 published a story claiming that it had "solid answers" surrounding the death of Rich, who was shot and killed last July in what police theorized was a botched robbery attempt. On Tuesday, Fox News published a subsequent story suggesting that there was a cover-up in Rich's death.
Both stories relied heavily on an account provided by Fox News contributor Rod Wheeler, who was identified as a private investigator hired by Rich's family. In the reports, Wheeler claimed he had found "tangible evidence" that Rich was in contact with WikiLeaks prior to his death.
But a spokesman for the Rich family on Tuesday told Mic that the family did not pay for Wheeler's services, as the articles claimed. Instead, as NBC News first reported, the man who did pay for Wheeler's services was none other than Ed Butowsky, a financial analyst who has written for both FoxNews.com and Breitbart.com. Butowsky, the spokesperson said, contacted Rich's family and recommended they hire Wheeler, and he ultimately paid for the investigation. 
According to a statement to the family provided to Mic, Wheeler "contractually was barred from speaking to press or anyone outside of law enforcement or the family unless explicitly authorized by the family." And Wheeler, according to the family spokesperson, did not present his claims to the family, leaving the family to find out what he said from press reports. Rich's family is considering legal action against Wheeler, the spokesperson added.
By Tuesday night, the account, which had already been hyped on several Fox shows and had been widely circulated and repeated throughout conservative media, began to crumble further, culminating in a CNN report in which Wheeler admitted he hadn't seen any evidence connecting Rich and WikiLeaks. 
"I only got that from the reporter at Fox News," Wheeler told CNN, adding that he made the comments as  way to "preview" the Tuesday Fox News story.
A spokesperson for Fox News did not immediately respond to a request for comment about Wheeler's statements. On Tuesday, the spokesperson said that Butowsky was "not affiliated" with either Fox News or Fox Business, although he has appeared on both networks for years. 
Butowsky did not respond to repeated requests for comment. Neither did Mariana Marraco, the Fox 5 reporter who wrote the first story citing Wheeler.  
Rich's family, which has pushed back on the claims made in the Fox reports and has begged conservative media to stop politicizing Rich's death, suggested that the stories amounted to "fake evidence" of Rich's alleged contacts with WikiLeaks.
"As we've seen through the past year of unsubstantiated claims, we see no facts, we have seen no evidence, we have been approached with no emails and only learned about this when contacted by the press," Rich's family said in the statement. "Even if tomorrow, an email was found, it is not a high enough bar of evidence to prove any interactions as emails can be altered and we've seen that those interested in pushing conspiracies will stop at nothing to do so."
Rich's family and Washington police have said they have no reason to believe there is a connection between Rich's employment at the DNC and his death. The investigation into the events surrounding Rich's death remains ongoing. WikiLeaks has offered a $20,000 reward for any information about his death, and later clarified that the reward was not intended to suggest that Rich was a WikiLeaks source.
But even as Wheeler's account comes under more scrutiny, the story continues to lead conservative media, including on some of Fox News' primetime programming. Fox News host Sean Hannity opened his Tuesday evening program with the conspiracy.