Ubisoft confirms 'Far Cry 5,' 'The Crew 2,' 'South Park' and 'Assassin's Creed' by 2018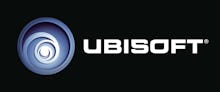 Ubisoft's been busy and its year-end financial call Tuesday in Paris had the numbers to prove it. While Ghost Recon: Wildlands wasn't a critical success, dollars don't lie, and people clearly found something to love in faux-Bolivia. For Honor and Rainbow Six Siege were also big sellers for the French publisher.
In true Ubisoft fashion, we get to reap the real benefit of its quarterly financial calls: game announcements.
Expect Far Cry 5, The Crew 2, South Park and Assassin's Creed Empire by early 2018
Rumors about Far Cry 5 were bouncing around in the lead-up to Ubisoft's event in New York City and financial call in Paris. There was altogether too much speculation and not enough fact, but Ubisoft cofounder and CEO Yves Guillemot put a whole lot of "what if" to bed on Tuesday. 
"In 2017-18 we will see the exciting returns of Assassin's Creed, Far Cry, The Crew and South Park," Guillemot said during the call. 
While it's exciting to have confirmation about Assassin's Creed Empire, Far Cry 5 and The Crew 2, it's disheartening South Park: The Fractured But Whole will likely be delayed again. There's still no confirmed release date on South Park, so here's to praying for good E3 news.
What Ubisoft's new business model means for players
Ubisoft's digital sales were especially strong, accounting for 50% of the publisher's total sales for the 2016-17 fiscal year. "We intend to pursue our digital transformation and consolidate our new business model," Guillemot said. This new business model appears to place a higher value on games as a service (GaaS) as seen in Rainbow Six Siege and The Division — what Guillemot refers to as "Live" games. 
Post-launch support won't be an afterthought for Ubisoft, Guillemot said.
Additionally, Ubisoft will look toward slower release cycles. We won't be seeing a new Assassin's Creed title every year. Ubisoft's commitment to consolidating its new business model will likely mean we'll see games that have a bit more staying power within their respective communities. Rather than trying to push out franchise releases every year, Ubisoft will focus on building "direct relationships with [...] communities" and investing in player retention.
Titles like For Honor will continue to see season-specific content, while Ghost Recon: Wildlands will lean on DLC to keep its content fresh. It'll be interesting to see how Ubisoft will treat Assassin's Creed Empire and Far Cry 5 in terms of post-launch support.
More gaming news and updates
Check out the latest from Mic, including our list of video games that made fun of their players, a personal essay about dealing with anxiety through Breath of the Wild, a look at the racist and sexist experiences in esports and a plea for better character customization options for black characters.