How can you see your messages on Facebook without the Messenger app? Here's a guide.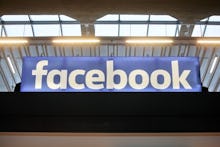 Facebook has been pushing its Messenger app quite a bit on its users. While it's still integrated with the social media platform, Messenger is also a standalone app. Downloading the Messenger app makes the service a lot like WhatsApp — the messaging app acquired by Google in 2014.
Having a separate Messenger app makes it easier for users to hold conversations, as they no longer have to navigate the social media platform's interface in order to access their message. But those who do not want to download Messenger can still see their Facebook messages without having to download the standalone app.
Facebook says messages are being phased out of the mobile site. Users will still get notifications on the mobile app, but will notice a message asking them to install the Messenger app when they try to view the messages.
"Messages are moving out of the Facebook mobile site and over to the Messenger app, so we're asking people to install the Messenger app and start sending messages from there instead," Facebook wrote in a FAQ.
So how can you get access without downloading the Messenger app? Go to the website on a laptop or computer and access your Facebook account through a web browser. "You can also still see your messages on the Facebook website," the social media giant wrote.
Regardless of whether the sender uses the Facebook Messenger app or sends through a web browser, the messages will be accessible online.