Georgia executes 45-year-old J.W. Ledford Jr. in state's first execution of 2017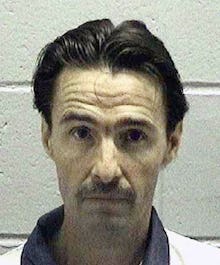 Early Wednesday, Georgia carried out the execution of 45-year-old J.W. Ledford Jr. after the death-row inmate was denied a stay of execution by the U.S. Supreme Court. 
Ledford was pronounced dead at 1:17 a.m., according to the Associated Press. 
Ledford was convicted of the murder of Dr. Harry Johnston, his 73-year-old neighbor, in January 1992. According to authorities, Ledford entered Johnston's home claiming to be looking for a ride to the grocery store. When Johnston accused Ledford of stealing, Ledford fatally stabbed him, dragged away his body and returned to the house to rob Johnston's widow at knife point, according to court records seen by the AP.
On Monday, Ledford's lawyers made final pleas to the 11th U.S. Circuit Court of Appeals and Georgia's State Board of Pardon and Paroles in a last-ditch effort to spare Ledford's life, citing "a rough childhood, substance abuse from an early age and his intellectual disability," the AP reported. 
Those appeals for clemency were rejected.
Ledford's death marks the state of Georgia's first execution of the year. In 2016, Georgia put to death nine of the twenty offenders executed in the United States.