'Rocket League' WWE Partnership: What does it mean for future expansion updates?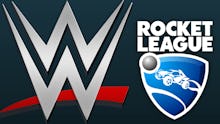 The WWE and Rocket League are teaming up. Psyonix, the team that developed the uber-successful Rocket League video game, and announced a partnership with WWE on Wednesday.
Rocket League WWE Partnership: Here's what you need to know
The partnership will provide Rocket League with increased visibility via the WWE's various platforms, including TV, social media, direct-to-consumer streaming and the WWE Network.
"The integrated partnership with Psyonix will provide Rocket League with an opportunity to utilize WWE's global platforms and reach our passionate fan base, many of whom are avid gamers," WWE executive vice president John Brody said in a press release.
"As WWE fans ourselves, we are well aware of WWE's strong capabilities as a strategic marketing partner," Jeremy Dunham, vice president of publishing at Psyonix, said. "WWE has proven time and again that they know how to execute fantastic integrated programming, and with an audience that has similar interests to our own, it was only natural that we team up to see what we could do together."
Fans should see the first glimpses of the partnership on Sunday's SmackDown exclusive pay-per-view event, Backlash. In July, the WWE will debut a new pay-per-view called Great Balls of Fire, of which Rocket League will also be a presenting partner, according to the press release.
Unfortunately, there's been no indication a WWE expansion pack might be headed to Rocket League. The game currently features hockey and basketball-style modes and arenas.
Ultimately, these two organizations should come together in the form of a video game. The high-paced, high-impact nature of Rocket League gameplay is complemented perfectly with WWE action.
As of now, fans will have to settle for a promotional relationship. 
More sports gaming news and updates
Love sports games? Check out more content from Mic, including tips for leveling up your NBA 2K17 MyPlayer, playing quarterback in Madden 17, our review of MLB The Show 17 and the classic Nintendo sports games we want to see on the Switch.