Chris Cornell's death a possible suicide, according to Detroit investigators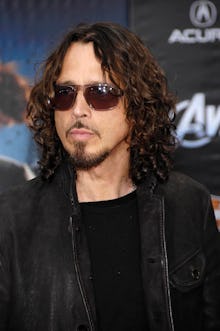 Just hours after the news that famed rock musician Chris Cornell died suddenly, the Associated Press reports that Detroit officials are investigating his death as a possible suicide. Cornell, widely celebrated as the lead singer of rock bands Soundgarden and Audioslave, passed Wednesday night in Detroit at the age of 52.
Michael Woody, a spokesman for the Detroit police, told AP Thursday that this investigation came about due to "basic things observed at the scene [of Cornell's death]."
Per AP, Cornell was found dead by a family friend on the bathroom floor of a room at the MGM Grand Hotel in Detroit.  
Before his death, Cornell was touring with Soundgarden and had performed in Detroit Wednesday night. 
Mic has ongoing music coverage. Please follow our music hub here.