'Diablo 3' Season 10 End Date: Here's what we know so far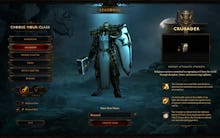 Diablo 3 Season 10 started in March 2017 and is currently well underway. However, sooner or later, the fun is going to have to come to an end. 
Though Blizzard hasn't announced a specific end date, we can probably make a pretty educated guess based off of how they've handled previous seasons
Diablo 3 Season 10 is probably ending soon 
Seasons 8 and 9 of Diablo both lasted about 10 weeks. Season 8 went from Oct. 21 to Dec. 30, and Season 9 went from Jan. 6 to March 17. 
Season 10 started shortly after on March 31, so it'll probably end in the beginning of June, somewhere between June 2 and June 9. 
More gaming news and updates
Check out the latest from Mic, including our list of video games that made fun of their players, a personal essay about dealing with anxiety through Breath of the Wild, a look at the racist and sexist experiences in esports and a plea for better character customization options for black characters.