'Injustice 2' PC Release Date: Nothing has been announced yet, but here's what we know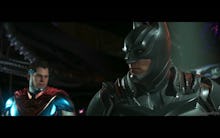 Injustice 2 is out and players are enjoying their favorite DC Universe characters and the seamless, cinematic-focused gameplay. However, not everyone is so thrilled: Injustice 2 still hasn't announced for PC, and right now, it's not looking good.
Injustice 2 PC release date: It's probably not going to happen
Although there've been many existing articles written on the subject, it doesn't look like NetherRealm Studios or Warner Brothers Games will be making an announcement anytime soon.
Despite there clearly being an audience for the game on PC — and the fact the first Injustice was PC — it looks like the developers have decided to take a different direction with Injustice 2.
More gaming news and updates
Check out the latest from Mic, including our list of video games that made fun of their players, a personal essay about dealing with anxiety through Breath of the Wild, a look at the racist and sexist experiences in eSports and a plea for better character customization options for black characters.