Family of Seth Rich threatens legal action over Fox News conspiracy theory report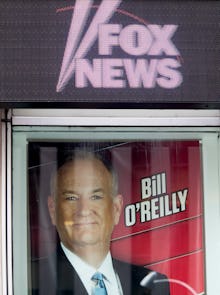 Rod Wheeler — the private investigator hired to investigate the death of slain Democratic National Committee staffer Seth Rich — is backtracking on questionable claims he made earlier this week, spurring the Rich's family to mull legal action against him.
In a story published by Fox News on Monday night, Wheeler claimed to have uncovered "tangible evidence" on Rich's laptop that confirmed he was communicating with WikiLeaks. 
The comments alleged to confirm rumors that had been traded among conservative news outlets that Rich, who was shot and killed in Washington, D.C. during what police had theorized was a botched robbery, had been communicating with the classified document publishing ring at the time of his death.
But less than 48 hours after the bombshell reports ran on Fox, Wheeler — who had been contracted by the Rich family, but whose services were being paid for by a private third party —  pivoted away from those initial claims, characterizing them as a "miscommunication," according to a clarification issued by Fox. 
A spokesperson for the Rich family told FOX 5 DC, "The family has relayed their deep disappointment with Rod Wheeler's conduct over the last 48 hours, and is exploring legal avenues to the family."
In a Tuesday interview with CNN, Wheeler claimed that the erroneous claims he had repeated had actually originated at Fox.
"I only got that [information] from the reporter at Fox News," he told CNN.
Wheeler did not immediately respond to requests for comment.
Right-wing media outlets had long been attempting to connect the dots on a potential link between Rich and Wikileaks, and Wheeler's account was kindling to a fire that had blazed for months.
"Not Russia, but an inside job at the Democratic National Committee?" one Breitbart post read. "Dead DNC Staffer 'Had Contact' With Wikileaks," blared a separate report that appeared on Drudge Report's Facebook page.
As Mic previously reported, the Rich family immediately denied the claims made in Fox's initial reports, and begged conservative outlets to stop politicizing Rich's death.
"As we've seen through the past year of unsubstantiated claims, we see no facts, we have seen no evidence, we have been approached with no emails and only learned about this when contacted by the press," Rich's family said in the statement. 
"Even if tomorrow, an email was found, it is not a high enough bar of evidence to prove any interactions as emails can be altered and we've seen that those interested in pushing conspiracies will stop at nothing to do so."