'Destiny 2' PC Release Date: Why it might not launch simultaneously with consoles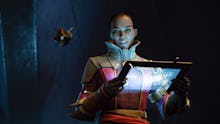 Destiny was enormously popular on consoles, but never came to PC. The sequel is coming to the most powerful gaming platform, but not without some caveats. When is the Destiny 2 PC release date? For now, we don't have a clear answer.
First, instead of living on Steam like the majority of PC games, Destiny 2 will only be available on Battle.net. That's not that big of a deal — it's just a different desktop icon you have to click to launch the game. What's potentially more concerning is the lack of certainty around when that version of the game will actually come out.
Destiny 2 PC release date: Still up in the air
Destiny 2 is confirmed to launch on Sept. 8 on PlayStation 4 and Xbox One, but for some reason, Bungie won't commit to a release date for the PC version. When asked by PC Gamer, game director Luke Smith had this to say:
At Bungie, we are totally committed to making the PC build as great as we can … and we want to make sure this version of the game has the time it needs to bake in the oven so it's a delicious piece of bread when it comes out.
Well, OK. Exactly how long does it need to be delicious? At this point, it's uncertain. If Bungie wants to get the Destiny franchise off to a good start on PC, it'd be nice for that version to launch within a month of the console versions. In all likelihood, it won't be a huge delay, so there's no reason to worry yet.
According to Polygon, the wait should be worth it no matter how long it is. They had very positive things to say about the PC version's higher frame rate and more precise aiming controls. If you have a serious rig, that's something to look forward to.
More gaming news, updates, tips and tricks
Check out the latest from Mic, including our list of video games that made fun  of their players, a personal essay about dealing with anxiety through Breath of the Wild, a look at the racist and sexist experiences in esports and a plea for better character customization options for black characters.