Trans woman Sherrell Faulkner dies after November assault, case being treated as homicide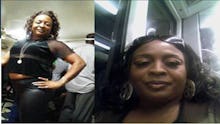 45-year-old Sherrell Faulkner died on Tuesday from injuries received in an attack in November in North Carolina, Fox46 in Charlotte reported. After the assault, Faulkner was found behind a dumpster and taken to the hospital for treatment. 
Police haven't arrested anyone in connection to the case, though they are now investigating Faulkner's death as a homicide. 
North Carolina's largest LGBTQ advocacy organization, Equality NC, released a statement about Faulkner's death on their website. 
"Our hearts are heavy with the news of the death of Sherrell Faulkner," Ames Simmons, director of transgender policy at Equality NC, wrote. "We are facing a national epidemic of violence with eleven trans people, many of them transgender people of color, murdered in 2017. We are asking leaders and community members at every level to consider both the overt and underlying reasons for these killings. We must address the root causes of violence against our community, and we cannot rest until the violence stops."
Friends of Faulkner also remembered her on Facebook. 
"My heart was not ready for this," one person wrote on social media. 
"God called my cousin [and] my friend home," another person wrote, accompanied by a picture with Faulkner. 
Faulkner's is the 11th death of a transgender person in 2017 due to anti-transgender violence, with the large majority of those killed being transgender women of color.