Nintendo Switch Virtual Console Release Date: 'Twilight Princess' may hit Nvidia Shield first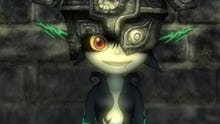 The Nintendo Switch virtual console is still missing from the console, nearly three months after the device's release. While the Nintendo Wii U and 3DS allowed gamers to play older games previous consoles, the Switch is missing this functionality. 
It's likely that the virtual console will come to Switch eventually, but other devices may see older Nintendo games first. Including, apparently, the Nvidia Shield.
Nintendo Switch virtual console may get Legend of Zelda: Twilight Princess after the Nvidia Shield
News of Zelda: Twilight Princess for the Nvidia Shield comes to us from NintendoLife. Nintendo's GameCube and Wii were recently approved for the Chinese market, according to a tweet from analyst Daniel Ahmad. Yet the Wii U, which Twilight Princess appears on, isn't available in China.
With China being difficult for many game manufacturers to break into, NintendoLife points to a rumor that another legacy title, New Super Mario Bros., would come to the Shield as well. This wouldn't be the first time Nintendo's worked with Nvidia, as the company's Tegra processor appears in the Switch.
Unfortunately, Nintendo Life notes, Twilight Princess on the Shield would only be available in China and nowhere else.
If Zelda: Twilight Princess does make its way to the Shield, it would mean the 2006 game would hit a non-Nintendo system before coming to the company's flagship console — at least in China. Let's hope E3 2017 brings us some sort of Nintendo Switch virtual console details before Mario Kart 64 comes to Roku, or something else equally bonkers.
Check out more Nintendo Switch news and coverage
Looking for more Nintendo Switch news? Check out how blind gamers are using the Nintendo Switch and why you can't get your Mii to look quite like you. Nintendo's left Joy-Con issue turns out to be a hardware problem — here's how to solve it. Find out how to buy a console amid the recent restock. Learn why the Switch cartridges taste so bad. Check out our comparison photos sizing up the Switch to the Wii U GamePad (part one and part two), or find out how to make use of ethernet without the dock and the best way to get alerts when new stock arrives.