'MLB The Show 17' Update 1.07: Patch notes reveal new online and offline improvements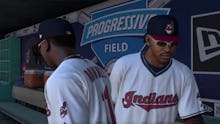 Sony San Diego Studios is still making improvements to MLB The Show 17. Most of the major issues that hampered online connectivity seemed to have been solved with patch 1.06, but now 1.07 has been released with an eye on further improvements.
MLB The Show 17 patch notes: Here's what's new
Thanks to this tweet from Fl1ghtmare, we have all of the details on the latest patch.
The size of the update (47.06MB) suggests it will have a minor impact.
In the grand scheme of things, this update serves as more of a touchup than a major overhaul or massive improvement to any one area of the game.
The Plate Coverage Indicator opacity and default style were perhaps the most impactful changes, but some MLB The Show fans don't use the PCI — so to them, this update would be inconsequential.
The online league tweaks affecting the way headshots are displayed is purely cosmetic, but there are always fans who will find these kinds of issues to be something that takes away from the immersion.
Basically, these are changes you may not even notice, but it's still good to see the developers grinding to improve even the smallest issues in the game.
More sports gaming news and updates
Love sports games? Check out more content from Mic, including tips for leveling up your NBA 2K17 MyPlayer, playing quarterback in Madden 17, our review of MLB The Show 17 and the classic Nintendo sports games we want to see on the Switch