'WWE 2K18' release date set for fall 2017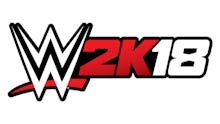 Virtual wrestling fans, let the party begin. In a financial report released Tuesday, Take-Two Interactive officially revealed WWE 2K18 will drop this fall.
This comes as no surprise to most fans of the series, but it's still good to have confirmation. No specific date has been announced, but the game has traditionally been released in late October or early November — though last year's game hit retailers Oct. 11.
WWE 2K18 release date: Predicting it based on previous games
WWE 2K14 — Oct. 29
WWE 2K15 — Oct. 28 for PS3 and Xbox 360; Nov. 18 for PS4 and Xbox One 
WWE 2K16 — Oct. 27
WWE 2K17 — Oct. 11
Barring something totally unforeseen, we can probably expect a release date of Oct. 10, 17, 24 or 31.
Expectations are high for this year's version. Fans will want an all-inclusive roster that features recent stars like Aleister Black and Ember Moon, as well as returning superstars like the Hardy Boys and Kurt Angle.
Judging by the number of Angle tweets WWE Games retweeted, it seems to be a safe bet the Olympic hero will be included in the roster.
The pressure is on to deliver a game with more than just a sizable roster and good visuals. It's time the series did something with its gameplay engine that drastically improves the fighting experience. At this very early stage of the pre-release period, we can still hold out hope that some high-impact changes are in store.
Mic will share details and reactions as more information becomes available.
More sports gaming news and updates
Love sports games? Check out more content from Mic, including tips for leveling up your NBA 2K17 MyPlayer, playing quarterback in Madden 17, our review of MLB The Show 17 and the classic Nintendo sports games we want to see on the Switch.