'Clash of Clans' Builder Hall Layout Tips: Best Builder Hall 3 base and more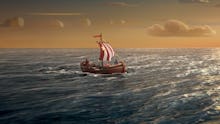 Need some help planning the layout for your Builder Hall 3 base in Clash of Clans? Check out these tips to master the latest version of the mobile game.
The newest Clash of Clans update gives you the ability to build a whole new base with tons of new structures and units. You can use your new base in one-on-one versus battles with other players, which are nice because you won't lose resources if you lose. That means you have plenty of freedom to experiment with different base layouts.
Clash of Clans Builder Hall layout tips
Since Clash of Clans is a massively popular game, there are tons of helpful guides out there. Touch Arcade has a good guide for beginners, which most players naturally are since the update just went live on Monday. On defense, they recommend placing cannons in the center of your base and surrounding it by buildings, a layout that will counter Barbarians and Archers. On offense, they suggest upgrading your base enough to get Cloaked Archers, as they can get behind cannons easily.
If you'd rather watch than read, here's a comprehensive video guide from YouTuber Judo Sloth:
If you just want to see some Builder Hall 3 base layouts, Games Troops gathered some here with several pictures of different base layouts for your perusal. Of course, as more time passes, players will figure out better base layouts. Since you don't lose resources for losing battles, just keep experimenting.
More gaming news and updates
Check out the latest from Mic, including our list of video games that made fun of their players, a personal essay about dealing with anxiety through Breath of the Wild, a look at the racist and sexist experiences in eSports and a plea for better character customization options for black characters.