'NBA Live 18' and 'Madden 18' News: EA Play 2017 will reveal new info about release dates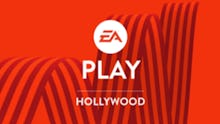 Fans of EA Sports' annual series should be excited for the month of June. On June 10-12, the publisher/developer will host EA Play 2017 from Los Angeles. It's an event designed to show off upcoming titles.
Sports gamers will be especially interested in the first real extended looks at NBA Live 18 and Madden 18. Both games are due out later this year. 
Madden 18 officially releases on Aug. 25 and future Hall of Famer Tom Brady is on the cover. We also know the game will feature some sort of story mode.
See the trailer below:
Even less is known about NBA Live 18. The maligned and inconsistent series is set to make another run during the fall, but the official release date hasn't been announced.
There's a very good chance that information will be conveyed at EA Play 2017. According to the event's official website and reports, fans will be treated to a keynote speech associated with this year's E3 event (which is occurring just outside the Los Angeles Convention Center) and there will also be time to play the new games.
In addition to a plethora of game impressions, EA will almost certainly deliver the first confirmed pieces of information about gameplay features, new modes, etc.
If you're tracking the development of these games, you'll want to mark your calendars. 
Love sports games? Check out more content from Mic, including tips for leveling up your NBA 2K17 MyPlayer, playing quarterback in Madden 17, our review of MLB The Show 17 and the classic Nintendo sports games we want to see on the Switch.