Why did Nick Cannon leave 'America's Got Talent'? The reason Tyra Banks replaced him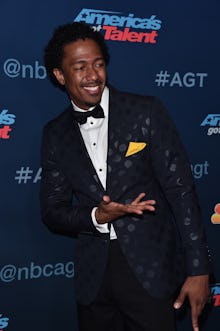 The next season of America's Got Talent premieres Tuesday, and the 12th installment will be missing a very familiar face: Nick Cannon. The comedian, who was host of the talent show for eight years, left in February. In March, Tyra Banks was named as his replacement.
Cannon announced his departure via a Facebook post on Feb. 13, writing that NBC executives threatened to terminate him for jokes he made on his Showtime stand-up comedy special, Stand Up, Don't Shoot, which premiered Feb. 10. Cannon said he believed NBC was looking to silence his expression:
In July, Cannon took a stand in the Black Lives Matter movement by leading a New York City protest against police brutality as well as a demonstration outside the Republican National Convention in Cleveland. 
Cannon further explained his decision to leave the show in a March interview with Entertainment Tonight. "When people start to put restraints on my creativity, as an artist, I just have to stand on my square and stand for something," he said. "I've got love for the network, I've got love for the production, and I feel like I'm growing as an artist and as a human being, to bigger and better things."
So, what is Cannon up to now? The man who wears many hats continues to build the brand of his long-running show Wild N' Out on MTV2, he told ET. In February, he spoke to Mic about his plans for 2017, which also includes releasing new mixtapes and albums and developing new talent through his entertainment company Ncredible. 
Mic has ongoing arts coverage. Please follow our main arts hub here.