7 true crime podcasts to listen to this summer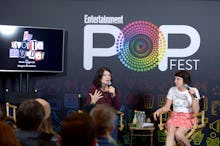 True crime continues to have its moment, with a whole slew of crime podcasts popping up to ride the wave started by Serial. Our collective interest in intrigue, mystery and murder does not seem to be waning, so we've found some true crime and crime-adjacent podcasts to keep us busy until the third season of Serial.
Rather than focus on the details of crimes, Criminal chooses to tell the stories of the people most affected by those crimes. Court stenographers and canine cop trainers get the same attention as criminal suspects would in other stories, yet each episode tells a complete story of a crime.
When This American Life producer Brian Reed received an email with the subject line "John B. McLemore lives in Shittown, Alabama," he couldn't not open it. What followed was a rambling message from Mr. McLemore accusing his town's corrupt police department of covering up a gruesome murder. Technically a Serial spinoff, S-Town devotes as much time to McLemore's fascinatingly dark, paranoid mind as it does to the actual Shittown murder — but the story of the murder is still gripping. 
If you liked The Jinx, then you'll like Crimetown. The creators of HBO's Robert Durst docuseries have turned their attention to the world of organized crime in Providence, Rhode Island — and the result is a genuinely scary, captivating investigation. 
By telling the story of missing Georgia beauty queen Tara Grinstead, Up and Vanished taps into a collective obsession with crimes against beautiful people. The podcast's investigation into the 11-year-old cold case leaves no 24-carat stone unturned, and the best part is that it's happening right now. The creator, Payne Lindsey, is producing these episodes in real time during his investigation.
If you're tired of true crime stories heavy with dramatic recreations and interviews, look no further than this gabfest with L.A. entertainers Karen Kilgariff and Georgia Hardstark. My Favorite Murder is literally just a podcast of two women talking about their favorite murders. Understandably, that format leads to some miscommunications and misspeaks, so the hosts make sure to include a regular "Correction Corner," which is just as entertaining.
Glamour and murder intersect beautifully with Hollywood & Crime. Hitting the same vein as American Horror Story: Hotel, this podcast exposes the ugly underworld of the famous city. Hollywood & Crime doesn't shy away from reenactments and sound effects, which helps transport you to the various time periods that it describes.
The hosts of Serial Killers, Greg Polcyn and Vanessa Richardson, treat each episode of this podcast like an audiobook. They hire voice actors to inhabit each character with gusto, and it's easy to feel caught up in the action. It's a pretty unsettling feeling when you remember these are stories about murder.
Mic has ongoing podcast coverage. Please visit our main podcasts hub here.