'Friday the 13th' Server Issues: Larger-than-anticipated launch causes disruptions on all platforms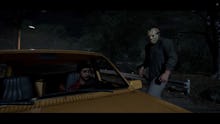 Friday the 13th is already experiencing issues with their freshly released survival horror game. Steam, PlayStation 4, and Xbox One users alike have reported problems like login issues, matchmaking problems and broken profiles. The game's developer, IllFonic, has been hard at work releasing patches and hotfixes, but it's not as simple as waving a magic wand.
Friday the 13th server issues: Why players are having so many problems
According to the game's official Facebook page on May 28, the game had "upwards of 75K players in a short period of time," which slammed their servers a lot harder than they had anticipated. It's not as though the developers weren't prepared for a fairly sizable launch week, either. 
We thought we were. We looked at average concurrent players during the beta: 5K. We then took PC preorder numbers, as well as backer numbers and tripled it for three platforms (XB1, PS4 and PC). We then added more cushion just to make sure. We were forecasting somewhere around 30K concurrents and that's what we set up our database to handle.
The 75,000 players that logged in to play during those critical first days overwhelmed their servers and damaged the original database, with the damage spreading faster than they could correct it. 
Friday the 13th server issues: What the developer is doing to fix the issues
The batch of fixes incoming for all platforms will be a time-consuming ordeal, including untangling the mess that a broken database caused for login, profiles and matchmaking. 
The fix to this is a more robust scaling solution in our database. Ninety percent of player accounts are good. The remaining 10% will take more time due to how corrupted they are. Again, this data is salvageable, just tedious and time consuming to repair.
IllFonic's worst-case scenario is also their best-case scenario: People really, really want to play the slasher-survival game and they're hungry to get into the game. Sure, it overloaded the servers, but interest in Friday the 13th is only picking up speed.
It won't be easy to fix the snarled mess of a launch, but IllFonic is clearly committed and appear dedicated to getting gamers back to surviving Jason's onslaught with no server issues to break immersion. 
More gaming news and updates
Check out the latest from Mic, including our list of video games that made fun of their players, a personal essay about dealing with anxiety through Breath of the Wild, a look at the racist and sexist experiences in esports and a plea for better character customization options for black characters.