'Final Fantasy 7 Remake' Release: Square opts to keep development internal for 'FF 7'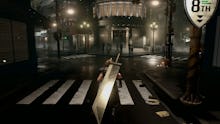 There's been some restructuring happening within the Final Fantasy 7 Remake team lately. According to Siliconera, the game's director, Tetsuya Nomura, has said that the remake "requires an extraordinary amount of time and resources, so we'll need all the help we can get to shorten that."
And during a Mobius Final Fantasy broadcast on May 27, Final Fantasy 7 Remake's lead developer, Naoki Hamaguchi, confirmed that they are, in fact, returning to internal development.
Final Fantasy 7 Remake Release: What the development move could mean for the game
Although information has appeared even on the Internet, we have to be responsible for the development side of the 'FF7 Remake.' As a background (though it is a sensitive story), up to now we have been working on development with external cooperation. In the future, however, it is company judgment that we want to shift to internal structure, including mass production & quality, and to control, including quality on a stable schedule.
We had previously reported that Final Fantasy 7 Remake would be released by 2020. While that gives Square Enix a broad release window, moving development resources to an internal team will give Square more control over how that time is spent. It may even tighten up the release cycle.
Hamaguchi's remark during the Mobius Final Fantasy broadcast implies that the external development has left the game in a state that they're unhappy with. The remake was originally announced during E3 2015, almost two full years ago, which means that the development likely started far enough in advance that Square felt comfortable announcing it. There have been sparse details along the way, but it hasn't been much.
It's not as though the Final Fantasy series is a stranger to long development cycles, especially with the ten years that Final Fantasy 15 took from announcement to release. But even with tightly controlled resources and time allocation, Square may barely squeak in before the promised release window. It could be that this development decision is what's keeping the project from completely coming off the rails and missing 2020 entirely.
Speculation aside, the shift is positive. Square has reclaimed a game that has deep cultural significance within the gaming community. With fans riding the hype train all the way to 2020, Square won't risk releasing Final Fantasy 7 Remake before it's ready. 
More gaming news and updates
Check out the latest from Mic, including our list of video games that made fun of their players, a personal essay about dealing with anxiety through Breath of the Wild, a look at the racist and sexist experiences in esports and a plea for better character customization options for black characters.