'Tekken 7' Julia Chang: No Julia DLC? Fans are antsy for the character to return.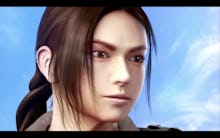 Tekken 7's character roster boasts 37 characters, but it naturally doesn't contain every character from the 23-year-old series. Although downloadable content has been teased for the upcoming game's release, fans are curious as to where and whether Julia Chang, a Native American character who uses Chinese martial arts to fight, will be included.
With no word from Bandai-Namco as of yet, fans are beginning to wonder whether or not Julia will be in Tekken 7 at all. Read on for more info.
Tekken 7 Julia Chang: Fans are divided on the character's
Curiously, Julia's absence in Tekken 7 is a bit of a hot issue among fans. To be fair, according to the Tekken Wikia page for the character, she's appeared in every game since she was introduced in Tekken 3. So it's a little unusual that she's not in the roster for Tekken 7.
The GameFAQs boards for the game have no shortage of posts wondering where she might be, but response to them is pretty mixed. Although the threads themselves are predicated on the idea that Julia should be in the game, many fans say it's better she's not — one poster by the name of LordRattergun even went so far as to write, "This game is a slugfest, not a snoozefest. Julia has no place."
"She's probably looking for some charisma. Guess she'll be back in Tekken 12," wrote another poster. Ouch.
Other fans came at it from a different angle however — essentially stating that Julia wouldn't be in the game because she was too interesting for the game's roster.
"She's not uguu kawaii enough," JurisDoorMat said. "Smart, independent women are a big no-no to [Katsuhiro] Harada." 
It's hard to tell if this is simply a case of sour grapes however, since Julia's vague "Native American" gimmick and costume isn't exactly the best representation you could ask for. That's doubly true for Jaycee, Julia's cheesecake alter ego from Tekken Tag Tournament 2 who's inexplicably styled as a Mexican luchadora.
Since the game still has yet to come out stateside yet, it's hard to know whether Julia will be available in DLC. Bandai-Namco obviously hasn't forgotten about the character, since as recently as March the official Tekken 7 twitter tweeted picture of cosplayer Luna Gabriella dressed as the character:
Until more information comes available, fans of Julia will just have to keep their eyes peeled for DLC updates.
More gaming news and updates
Check out the latest from Mic, including our list of video games that made fun of their players, a personal essay about dealing with anxiety through Breath of the Wild, a look at the racist and sexist experiences in esports and a plea for better character customization options for black characters.