5 Donald Trump tweets that are causing the president problems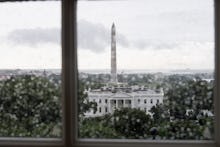 For some people, using Twitter is a fun distraction from a cold, cruel world. For others, like President Donald Trump, it's his main method for communication with the world at large, whether about his forthcoming foreign policy, the legal investigations into his administration, or his late night musings about... well, whatever "covfefe" means. 
"Despite the constant negative press covfefe." A midnight missive from Trump set the social media platform alight with people attempting to determine the meaning of "covfefe" and inspiring myriad jokes. Trump deleted the tweet Wednesday morning, following it up with: "Who can figure out the true meaning of 'covfefe' ??? Enjoy!"
"We have a MASSIVE trade deficit with Germany, plus they pay FAR LESS than they should on NATO & military. Very bad for U.S. This will change." Back from his foreign trip, this was interpreted as a slight against German Chancellor Angela Merkel. After meeting with Trump at the NATO summit and the G7 conference, she said Germany could no longer "completely rely" on other countries.
"The U.S. Senate should switch to 51 votes, immediately, and get health care and TAX CUTS approved, fast and easy. Dems would do it, no doubt!" This tweet fails to note disputes within the Republican Party are driving delays in Congress over tax cuts, health care and more. The GOP is already planning on passing measures with a simple majority in the Senate; they won't try to secure eight Democratic votes to break a filibuster.
"So now it is reported that the Democrats, who have excoriated Carter Page about Russia, don't want him to testify." Trump's defense of Page is notable, given the White House's past attempts to distance the president from the former foreign policy adviser to Trump's campaign.
"Jared Kushner didn't suggest Russian communications channel in meeting, source says." That was a tweet from Fox & Friends, retweeted without comment by Trump. The problem: Trump had just lambasted news organizations that quoted anonymous "sources," saying information in those stories could be made up
This is Mic's daily read on Donald Trump's America. It's almost June. Health care reform hasn't passed. Tax reform hasn't passed. Construction of the wall has not started. The Islamic State is still active. Just sayin.
What we're watching
Today: Trump has been tweeting a lot since he got back from his foreign trip. It's causing him problems.
More: And his tweets are not the only reason to take away his cell phone
Even more: Trump's lawyer (no surprise) will not cooperate with Congress.
Yes, more: A bombing in Kabul, Afghanistan, has killed more than 80 people.
Trump's agenda today: Meeting with Secretary of State Rex Tillerson and Prime Minister Nguyen Xuan Phuc of Vietnam.
Need Donald Trump? Call him on his cell phone
Are you a world leader who wants to speak with Trump? No need to call the White House or the State Department like you would in any other less "big league" administration. Chances are the president has handed you his personal cell phone number — an unsecure line that goes directly to Trump, but raises a host of concern for security officials and diplomats, the Associated Press reported.
Canadian Prime Minister Justin Trudeau has reportedly taken Trump up on the offer; the presidents of France and Mexico also reportedly have Trump's personal cell phone number. Calls to Trump's unsecure cell phone could be monitored by foreign governments' intelligence services — a key reason a president typically speaks with heads of state only through secure channels.
There's another reason presidents don't normally speak outside of normal channels: In a recent phone call, Trump told the president of the Philippines that the United States had two nuclear submarines near North Korea — not information typically shared with authoritarian leaders over the phone.
Trump's lawyer won't cooperate with Congress
Michael Cohen, Trump's personal attorney, has declined an invitation to testify before Congress about alleged Trump-Russia ties. "The request was poorly phrased, overly broad and not capable of being answered," Cohen told Mic. He called congressional investigations a "fishing expedition."
Meanwhile, after an initial refusal to cooperate with the Senate Intelligence Committee, Michael Flynn has agreed to turn over some documents.
News and insight you cannot miss:
More than 80 people have been killed and hundreds injured by a bombing near the presidential palace in Kabul, Afghanistan.
"D-list" comedian Kathy Griffin posed in Hollywood with a severed head resembling Trump. The reaction, overwhelmingly negative, forced her to apologize and remove the picture. "I move the line, then I cross it. I went way too far," Griffin said. Trump said Wednesday morning on Twitter that "Griffin should be ashamed of herself."
Three federal judges declined to stop the deportation of an undocumented Hawaiian businessman who has lived in the United States for 28 years. But one of the judges used the ruling to call Trump's new, harsher deportation policy "inhumane." He said it forced him "to participate in ripping apart a family."
The new head of the attorney general's Task Force on Crime Reduction and Public Safety believes, despite the evidence, the best way to solve crime is to jail people.
CEOs are blaming Trump for driving up uncertainty (and costs) in the health insurance market.