iPhone 8 vs. Essential Phone: Specs, price and everything else you need to know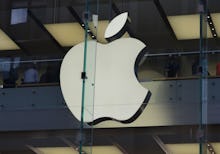 The iPhone has some serious competition. 
The man behind the Android operating system, Andy Rubin, is back with a smartphone called Essential. The new handset is available for pre-order and comes with specs and features that will give Apple a run for its money. Here's how the two devices stack up, based on official Essential Phone specs and rumored iPhone 8 features.
Price
The flagship Essential Phone will retail for $699. That's no small chunk of change, but the iPhone 8 is rumored to be a lot more expensive. The iPhone's commemorative handset is believed to start at $1,000, with even higher prices for certain models. This would make the Essential Phone lower in price than the iPhone 8. The current line of iPhones go as high as $969.
Design
The Essential Phone is constructed from scuff-resistant titanium and will have a ceramic casing. This, according to Rubin, will make the device a lot sturdier than other available smartphones. The display will be made of Corning Gorilla Glass 5 — the iPhone 8, on the other hand, is believed to feature a glass and stainless-steel body.
Display and size
The Essential Phone boasts a near bezel-less design. Meanwhile, the iPhone 8 is expected to have an edgeless OLED 5.8-inch display, which, according to Barclays supply chain analysts, will be "bezel-less." Both the home button and fingerprint sensor may be built into the iPhone's screen for the first time.
Headphone jack
Like the iPhone 7, the Essential Phone will be without a 3.5mm headphone socket. Instead, consumers will receive an accessory to allow for headphones to connect via the device's USB-C port.
Processor, RAM and storage
href="https://www.theverge.com/2017/5/30/15711170/essential-phone-announcement-price-android-andy-rubin">The Verge reported the Essential Phone will come equipped with a Qualcomm 835 processor, 4GB of RAM and 128GB of storage. The iPhone 8 will reportedly have Apple's A11 processor.
Camera
The rear-facing camera of the Essential Phone features a 13MP dual-camera with a monochrome second lens ideal for low-light photography, according to the Verge. As for the front-facing camera, it offers 8MP and supports 4K video. The iPhone 7 features a dual-lens rear camera, which is rumored to be vertically aligned in the iPhone 8. This could potentially improve picture quality. The premium iPhone may also feature a front-facing dual lens camera.