How to lower your housing costs by $700 a month — or more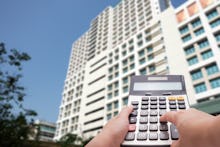 Housing is one of the biggest line items in most people's budgets and, unfortunately, there's a good chance you're spending too much on the apartment or house you live in. How much is too much?
"Rent generally should not be more than 25% of your gross monthly salary," as Re/Max realtor associate Andy Solari told Quicken. But while this might be sound financial advice in theory, it may not be practical for young people who want to live in cities where career opportunities are more plentiful.  
"It's not just techies fighting over $5,000 apartments," Matt Schwartz, chief executive officer of the nonprofit California Housing Partnership, told Bloomberg. "The competition at the bottom end is fierce." The difficulty of actually finding an affordable place to live helps to explain why 41 million households spend more than recommended on their digs. 
The problem is, if you're spending too much on your housing costs, there won't be enough left over to do the other things you need to do — like saving for retirement or paying off student loans.
Yes, there are simple steps you can take to reduce the costs of your housing, such as cutting your cable bill for a savings of about $100 a month. You can also adjust your thermostat while working or sleeping to save 10% on heating and cooling, for example, and fix air leaks by caulking doors and windows to save 10% to 20% — around $72 off a $240 monthly average utility bill.
But if that's not enough, you may need to take more drastic measures to get your financial life in order. Here are three big moves you could make to pick up equally big savings.
1. Get a change of scene
Sure, living in the city is fun — unless your rent is so high that you can't actually afford to do anything.  If you want a drastic reduction in the cost of your housing, you can get it by packing your bags and moving to a nearby suburb. And it's not just housing that's cheaper when you leave city life behind — you'll pay less for other big expenses like child care too. 
Relocating to a suburb near the city can save you thousands of dollars a year, depending on where you live. How many thousands, exactly? The average city-dweller in the United States pays more than $9,000 in extra costs on housing and childcare compared with people living in the suburbs.
For example, leaving New York City could you save you $71,240 per year, while leaving San Francisco saves you $12,560 and waving goodbye to Boston will leave an extra $8,080 in your pocket. That's a whole lot of cash, even if you factor in extra costs for commuting.
Absolutely set on city living? Consider a cheaper city — or a cheaper neighborhood in your metropolis of choice. Living in Brooklyn instead of Manhattan in New York could save you thousands of dollars a month, for example, and you can get big discounts by moving to cheaper areas in cities like Los Angeles and Denver, too.
2.  Make other people pay the rent
No, we're not talking about calling mom and dad and asking them to send your rent check. There are better — or at least more "adult" — ways to find people to help pay your housing expenses. 
One of the best options is to get a roommate. "In some major cities, renters who split a two-bedroom with a roommate save more than $800 a month over those who rent a one-bedroom on their own," SmartAsset notes.
SmartAsset compared average rent for one and two bedroom apartments in 50 large cities. They figured roommates in a two bedroom would split the rent 50-50 and determined the difference in price between renting a one bedroom and dividing costs of a two bedroom in half. 
Based on these calculations, the site found five cities where having a roommate saved more than $700 monthly on average: Boston ($810 in savings), San Jose ($841), Oakland ($733), New York City ($1,030) and San Francisco — with the highest average savings at $1,106 monthly. In other big cities, like Washington, D.C., savings were still a generous $590 monthly.
Even in the lowest-cost cities on the map, Cleveland, Ohio and Tucson, Arizona, savings were $217 and $187 a month, respectively. You could put that extra cash into a retirement account and be halfway to maxing out an IRA. 
Not up for dealing with a full-time roommate?
Consider putting a spare room on Airbnb. Use their calculator to find out how much income you could bring in. Renting out a room in the 20005 zip code of Washington, D.C. could earn you $95 a night, so if you rent for just 10 nights, you'd have almost $1,000 in extra cash each month. 
3. Take downsizing to extremes
If even these steps aren't enough savings, abandon the idea of a traditional house altogether by becoming a house sitter and paying nothing at all, or by becoming the owner of a tiny house. While these options tend to work best for people without kids, families do live together in tiny homes, so you could make these options work even with dependents. And you'd benefit from big savings.
The average price for a do-it-yourself tiny house is around $23,000, according to Wisebread. That's less than you'd pay just to put 20% down if you bought a $273,000 house — the average cost for a new house in the United States.
If you join the 68% of tiny house owners with no mortgage, you'll only have to pay for utilities and a spot for your home, unless you can park free on public land or with a friend. Getting a conventional mortgage is difficult if you can't afford to pay cash, but an RV loan is a possibility.
If you finance $23,000 for a tiny home at 4.89% for 73 months, you'd pay just $364.89 a month, according to a Bankrate loan calculator. And after six years, your house would be paid for in full.
Finally, switching over to housesitting full time is a clever way to dramatically slash your housing costs. Stick your stuff in a storage unit with an average cost of $159 monthly for a climate-controlled unit and live rent-free — sometimes in really sweet digs.
You'll need to find housesitting gigs by signing up for services where you can be hired or market yourself by tapping into your network. If you have special skills, like the ability to do basic home maintenance, you're more likely to be hired. Your rent will cost nothing and, depending upon the work you do, you could even get paid a little extra while living for free.
Sign up for the Payoff — your weekly crash course on how to live your best financial life. Additionally, for all your burning money questions, check out Mic's credit, savings, career, investing and health care hubs for more information — that pays off.