Manila Hotel Shooting: 36 killed during attempted robbery at Resorts World Manila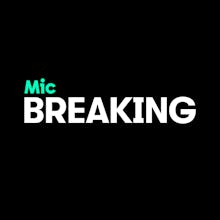 A reported robbery at a casino resort in the Philippines ended with dozens dead after a gunman fired shots and started fires inside the casino, NBC News reported on Friday. Thirty-six people died of suffocation and smoke inhalation, a police official told NBC News. The attacker reportedly killed himself.
Gunfire was initially reported at Resorts World Manila in the Philippines at around 1:30 a.m. local time Friday, according to CNN. Hotel employees told the outlet's sister station, CNN Philippines, that a masked gunman had been spotted on the second floor of one hotel, firing at guests at the resort complex, which features casinos and shopping.
Hours later, CNN Philippines reported that police officials had classified the attack as a robbery, with a lone thief reportedly attempting to rob gamblers at the hotel. Resorts World Manila chief operating officer Steven James Riley told reporters on the scene, "At the moment, we only know of one suspect."
Hours after initial reports, the Associated Press announced that the suspect had been found dead.
President Donald Trump was briefed on the attack on Thursday, according to press secretary Sean Spicer.
During an announcement about the Paris climate agreement, Trump referred to the incident as a "terrorist attack," though Philippines officials had not classified it as such.
June 2, 2017, 7:11 a.m.: This story has been updated.