'Fusion' promises to defend journalist sued by pro-Trump reporter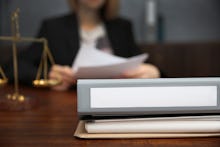 The editor in chief of Fusion called a defamation lawsuit filed against a Fusion reporter "an obvious publicity stunt" and promised the news site would fully defend its reporter, who is being sued by a pro-Trump journalist over a now-deleted tweet.
Emma Roller, who joined Fusion in April, was named as a defendant in a suit brought by Cassandra Fairbanks, who now writes for the pro-Trump website Big League Politics and formerly worked at the Russian government-owned media company Sputnik. Fairbanks is seeking at least $100,000 in damages and a public apology from Roller for what Fairbanks says was an intentionally defamatory tweet, in which Roller said Fairbanks used a "white power hand gesture" in a photo.
The suit was first reported by BuzzFeed on Thursday.
In a statement the editor in chief of Fusion, Dodai Stewart, called the suit "clearly frivolous."
"Our reporter Emma Roller has not actually been served, but the complaint provided to us by Buzzfeed is clearly frivolous," Stewart said. "This suit is an obvious publicity stunt and an attempt to intimidate reporters who scrutinize the activities of the extreme right. We fully support Emma and will defend her."
At the center of the lawsuit, which was obtained by BuzzFeed, is a tweet Roller sent in late April, in which she retweeted a photo of Fairbanks and fellow pro-Trump writer Mike Cernovich at the White House, each making the OK hand-sign with their thumb and forefinger.
Roller's tweet, which has now been deleted, added this explanation:
"Just two people doing a white power hand gesture in the White House."
The OK hand-sign being used as a white power symbol was quickly debunked as a hoax orchestrated by an online alt-right group to show they could convince people on the left that the gesture had been "co-opted by neo-nazis."
Fairbanks told BuzzFeed in April:
"There was a troll meme going around saying that it meant white power. But it was a joke because Trump supporters are always being called Nazis even when it isn't true."
According to the suit, after the claim was debunked, Roller deleted the tweet and a post purporting to explain the photo. The lawsuit characterizes the deleted tweet as an effort to "erase her tracks."
In the lawsuit, Fairbanks claims that Roller's tweet and ensuing harassment on social media caused her "extreme emotional distress" and damaged her professional reputation by insinuating that she had white supremacist beliefs.
Fairbanks has repeatedly joked about the incident on her Twitter page.
Fairbanks has a somewhat unconventional history in the media, previously writing for left-wing clickbait websites and covering social justice issues before joining Sputnik and eventually Big League Politics. On social media, where she has more than 100,000 followers, Fairbanks first supported Democratic candidate Bernie Sanders before she threw her support behind Donald Trump in the general election.
In April, Fairbanks filed a complaint against British Member of Parliament Louise Mensch, saying that Mensch was "engaging in serious libel" against her for making various conspiratorial claims about her on Twitter.