EA 'Battlefield 1' Servers down: Here's where to check if you're experiencing a crash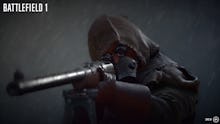 Nothing's worse than when EA's Battlefield 1 servers are down when you're trying to play your favorite shooter. If you're having problems with your connection to Battlefield 1 here are some places you can check to see what's going on.
Here's where you can get more info if EA servers are crashing
The most popular place to check is Downdetector, a site where other players will post on the status of connection for specific games. EA has their own page which lists all of their games and how the servers are doing in general.
Also, EA has a customer service Twitter page that will tweet whenever something is down and provide updates on the situation.
They also seem to be good at accepting direct messages and interacting with their customers directly. If you're having a specific issue that doesn't seem to be impacting other players, it would be best to send them a direct message.
More gaming news and updates
Check out more video game content on Mic. Including which Pokémon are actually the best and why black players can never seem to get custom characters that look like them. Learn more about how blind gamers are getting in on the fun and how Injustice 2 seems to give its female characters the short end of the stick. See why we love Twintelle (and why we hate Twintelle) in the upcoming Arms, and don't miss our guide to dodging blue shells in the Mario Kart 8 Deluxe — you can thank us later.