'Arms' DLC Nintendo Switch: Don't expect third-party characters, game's producer confirms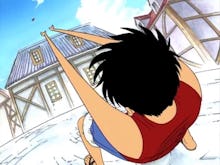 Fortunately for Nintendo Switch owners, Arms character DLC is at the top of the game's creators' minds. As mentioned during the Arms Nintendo Direct, the game will see new characters, stages and other updates for the low, low price of free. Unfortunately, this won't include characters outside the world of Arms.
Arms character DLC: Fighters will likely only be from within the world of Arms
If you look at Nintendo's previous fighting game, Super Smash Bros., it's easy to make assumptions about Arms DLC. With characters like Cloud and Ryu appearing in Smash, one would assume Arms-like versions of popular action game characters would come to the Nintendo Switch game, right?
Not necessarily.
According to an interview between Arms producer Kosuke Yabuki and Game Informer, characters outside the world of Arms may be a no-go. When asked about One Piece's Luffy, an anime character who punches with stretchy arms, Yabuki had this to say:
I guess now that you mention it, Luffy's arms do extend huh? I didn't really think of that. But unfortunately, the world of 'Arms' and the world that Luffy lives in are different worlds, so I don't think he will be in this game.
Unlike Smash Bros., we may not see any characters from outside worlds hit the Arms battlefield. While it's not specifically mentioned, this may also apply to Nintendo's own characters. Meaning if you've been holding out for Mario or Donkey Kong to come to the battlefield, you may want to send a letter to Yabuki.
Arms DLC characters: Can we expect the game's fighters in other titles?
While we may not see Pikachu come to Arms anytime soon, despite crushing in Pokkén, could Ninjara and Min Min appear in a game like Smash Bros.? It's entirely possible, as Smash is less strict about which games a fighter has appeared in. While Luffy, Reed Richards and Rubberband Man won't be joining Arms, we may see Twintelle come to Smash after all.
Check out more Arms news, tips and tricks
See more Arms news and coverage on Mic, including how to swap your character's costume. You won't believe how big the game's file size is and here's how to own in two of the game's modes: Hoops and Skillshot. More importantly check out why the community loves Twintelle and why we're not quite sold. Regardless if you love her or hate her, here's how to dominate with her and why she'd be perfect for Smash Bros.