'Smite' Tier List 2017: Find out where your favorite character lands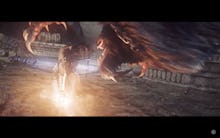 Smite is multiplayer online battle arena game — and with all MOBA games, there a lot of characters to keep track of.
Luckily, the internet is a strange and wonderful place, so dedicated people have already done the work for you. Given that all the characters are literal gods, it seems like it might be difficult to rank any of them, but nevertheless, someone on Reddit made a tier list.
Smite tier list: Check out where your favorite god lands
On the official Smite subreddit, user DrYoshiyahu started a poll among the community to rate all the characters in Smite in order to make a tier list:
Three days ago, I asked the users of /r/Smite to vote on the balance of the gods to help me create a community-created tier list. The gods were ranked on a scale of one to seven, and I took the average ratings and arranged the gods in tiers separated by .66 of a rating.
At the top of the tier list, we have Cernunnos and on the bottom, we have Raijin. For the complete list, you'll want to click here.
More gaming news and updates
Check out more video game content on Mic. Including which Pokémon are actually the best and why black players can never seem to get custom characters that look like them. Learn more about how blind gamers are getting in on the fun and how Injustice 2 seems to give its female characters the short end of the stick. See why we love Twintelle (and why we hate Twintelle) in the upcoming Arms, and don't miss our guide to dodging blue shells in the Mario Kart 8 Deluxe — you can thank us later.