iPhone 8 release date may be pushed back as delay rumors resurface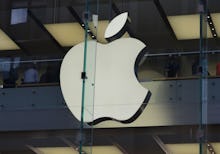 Apple's 10th anniversary iPhone may be delayed again. CNBC reported that an investor note from RBC Capital Markets anticipates three new iPhones in September but a delay with the iPhone 8.
"Multiple supply chain data points continue to point towards a delayed OLED production ramp, with likely shift by one to two months for volume OLED production," RBC said. "Hence, while we still think AAPL launches all three models simultaneously in September, the OLED model will see limited availability or delayed availability till mid October/November timeframe."
Rumblings of Apple's struggle to sort out the OLED panels were raised earlier this year. In April, Chinese-language publication Economic Daily News reported the iPhone 8 may not unveil until October or November.
The reason for the delay appears to be Apple's fingerprint sensor, the Verge noted. The premium 5.8-inch handset is said to have a sensor behind the edge-to-edge bezel-less OLED display, and Apple is having issues fine-tuning that technology in time.
But since then, the rumors had been squashed. Last month, Morgan Stanley said there is no indication of supply chain delays.
Stay up to date with all the latest iPhone 8 news and rumors. See the latest leaks, concept videos and specs. You can find all of the newest information on the iPhone 8 — including how it compares to other popular smartphones — right here.