IOS 11 Beta: How to downgrade to iOS 10 or take the software off your iPhone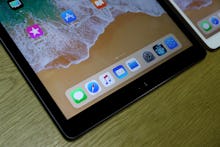 If you've got the developer's beta of iOS 11 and want to downgrade to iOS 10.3.2, this article is for you. Don't worry — it's easy.
Apple introduced iOS 11, the operating system that powers iPhones and iPads, at its 2017 Worldwide Developers Conference on Monday. While the developer beta is available already, the public beta is "coming soon" — you can expect it in July.
Getting your hands on the iOS 11 public beta is fairly straightforward: You have to sign up for Apple's Beta Software Program using your Apple ID. But the whole idea of a beta operating system is that it's a work in progress, which means it'll have bugs and not be the polished Apple product you're accustomed to.
Should you end up having downloader's remorse, know that you can downgrade to iOS 10.3.2, which is the most up-to-date version of the Apple software.
How to downgrade from iOS 11 beta
According to Apple, in order to switch from an iOS beta version to the latest, current iOS, you need to make sure you've downloaded the latest version of iTunes. Then, put your device in recovery mode and restore it.
You can do this by force-restarting your device. On most devices, this means pressing and holding the "Home" button and the "Sleep/Wake" button simultaneously until the recovery mode screen pops up. For the iPhone 7 and 7 Plus, press the "Sleep/Wake" button and the "Volume Down" buttons.
At this point, you'll be given the option to restore or update; choose update. Apple says, "If you turned on Find My iPhone, enter your Apple ID and password after the restore to activate your device." Then, once the restore is complete, you can set up your device by restoring it from a backup, which you should have saved prior to downloading the beta iOS.
More iOS 11 news and updates
Can't wait for iOS 11? Here's everything you need to know about Apple's new mobile operating system. Check out our guide to the biggest iOS 11 bugs so far, along with all the new features: how to record your screen, how to block texts while driving, new effects in Messages, how it lets you bypass Snapchat's screenshot alert, iOS 11 dark mode, peer-to-peer Apple Pay and, of course, the iOS 11 beta release date.