How to watch EA Play 2017 livestream: When it starts and where to find it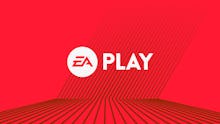 The EA Play 2017 livestream is set to start soon, and if you're a fan of Star Wars, you're not gonna want to miss it. We're expecting some big announcements this year, and hopefully EA won't disappoint. Read below for how and where you can watch the EA Play livestream.
How to watch EA Play 2017 livestream: Where can I watch?
EA is broadcasting its Play event beginning at noon Pacific (3 p.m. Eastern), and there are two places you can catch it. It'll be streaming live from the EA Twitch and YouTube, so pick whichever one seems less laggy and enjoy!
How to watch EA Play 2017 livestream: What to expect
Star Wars is going to be the big topic coming out of EA Play 2017. Not only will Star Wars Battlefront 2 be shown in detail for the first time, but there's also an open-world Star Wars game that could turn up. Additionally, we're likely to finally get some answers on FIFA for the Nintendo Switch, namely whether or not it's going to offer the same experience as its PlayStation 4 and Xbox One counterparts.
More video game news and coverage
Check out more video game content on Mic. Including which Pokémon are actually the best and why black players can never seem to get custom characters that look like them. Learn more about how blind gamers are getting in on the fun and why Injustice 2 is nerfing its female characters. See why we love Twintelle (and why we hate Twintelle) in the upcoming Arms, and don't miss our guide to dodging blue shells in the Mario Kart 8 Deluxe — you can thank us later.