E3 2017 Microsoft original Xbox backward compatibility: What we know so far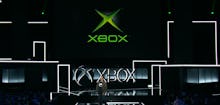 Xbox backward compatibility has long been a selling point for Xbox owners. Unlike PlayStation, Xbox allows you to play a wide range of games from the previous generation. On the Xbox One, you're able to play Xbox 360 games, but you weren't able to get at the original Xbox games.
Of course, that's all about to change. If you've missed playing some of your favorite original Xbox games, you'll be excited to know that several will be making an appearance on the Xbox One, thanks to an expansion of the Xbox One backward compatibility program.
Crimson Skies was the first title announced during the show and planned for the new project, and chief of Xbox Phil Spencer has made the promise that even the older, original Xbox games will "look better" and "play better" when played across the Xbox One ecosystem.
Despite being the only game currently announced by name for the upcoming program, it will be far from the only title gamers can look forward to looking back on when it launches later this year.
More news from Microsoft E3 2017
Check out more of our coverage from the Microsoft E3 2017 press conference, including info on the new Xbox One X, PlayerUnknown's Battleground Xbox reveal, Forza Motorsports 7's gorgeous new trailer and the Metro Exodus announcement. BioWare's Anthem reveal definitely stole the show. But don't miss out on Sea of Thieves, State of Decay 2, Crackdown 3 and Tacoma, either.