'Quake Champions' beta details, gameplay, trailer and everything revealed at Bethesda E3 2017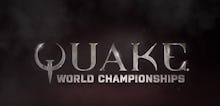 Bethesda still has yet to announce an official release date for Quake Champions, but at E3 2017, it showed off a short clip that unveiled B.J. Blazkowicz — of Wolfenstein fame — as a new playable hero.
Quake Champions, which the company hopes will catch on as an esports success, is in a closed beta period until its official launch. You can sign up on the Quake Champions website for access.
We've missed the days of twitch shooters like Quake 3: Arena and the original Unreal Tournament, and Quake Champions seems poised to tap into that old nostalgia. Bethesda has confirmed it is a freemium title, though, so it remains to be seen just what players have a chance to pay for. If they go the World of Warships model where money just somewhat avoids the experience grinds to get new equipment, it may not be too bad.
More news from Bethesda BE3 2017
Check out more of our coverage from the Bethesda BE3 conference, including a look at what's coming for Elder Scrolls Legends and Dishonored 2. We've even got a look at the new VR experiences for Doom and Fallout 4. But if you really want to be blown away, make sure you check out The Evil Within 2 and Wolfenstein 2: The New Colossus.