Bethesda's E3 2017 Recap: Fans roast the developer on Twitter for a subpar event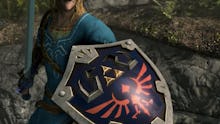 Bethesda took the stage on Sunday to introduce its game lineup for the rest of 2017. The June 11 presentation took place in the late evening and, compared to Microsoft's action-packed Xbox event earlier that day, there was little to show for it. The half-hour show left many underwhelmed and, as usual, Twitter isn't letting Bethesda off easy.
To be fair, Bethesda showed us new Dishonored DLC, virtual reality versions of Doom and Fallout, Wolfenstein 2: The New Colossus and Skyrim on the Nintendo Switch. Yet the short, late-night announcements did little to impress the masses. Well, at least the ones with itchy Twitter fingers.
Bethesda E3 2017 Recap: Twitter is not impressed
Here's a quick summary of Bethesdaland 2017, courtesy of Twitter.
It is day negative two of E3 2017 after all — the show doesn't officially kick off until Tuesday. Perhaps the Sony or Nintendo announcements have some better news than Bethesda had.
Check out more gaming news and coverage
Check out more of our coverage from the Bethesda BE3 conference, including a look at what's coming for Elder Scrolls Legends and Dishonored 2. We've even got a look at the new VR experiences for Doom and Fallout 4. But if you really want to be blown away, make sure you check out The Evil Within 2 and Wolfenstein 2: The New Colossus.