'Bachelor in Paradise' season 4 halts production over allegations of misconduct on set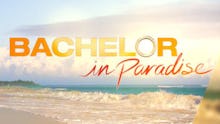 There's trouble in paradise for The Bachelor franchise after production was halted on its popular spinoff Bachelor in Paradise over allegations of misconduct on set.
In a statement obtained by E! News, Warner Bros. said that investigation into alleged misconduct on set was pending — and that production has stalled in the meantime.
"We have become aware of allegations of misconduct on the set of Bachelor in Paradise in Mexico. We have suspended production and we are conducting a thorough investigation of these allegations. Once the investigation is complete, we will take appropriate responsive action."
On Sunday night, less than a week after ABC revealed which cast-off contestants would head to Mexico to film the upcoming season of the hit summer show, prominent Bachelor blogger Reality Steve posted a photo of the cast grounded at an airport.
"Here's most of the cast at the airport an hour ago. Being told they're being flown to Houston. Still don't know what's going on," he tweeted.
Los Angeles Times writer Amy Kaufman later tweeted that a source had informed her that the issues reportedly stemmed from an incident between two contestants that had been filmed by the show's camera crew.
According to her source, one of the producers present during the incident failed to show up to work the next day and later filed a third-party complaint against the network for misconduct over what she had witnessed.
Although details are still murky, Reality Steve contends that the show, which had been scheduled to air on Aug. 8, has been cancelled, and that some contestants have already headed home.
June 12, 2017 12:47 p.m.: This story has been updated.