Best cell phone plans: 3 affordable, top-value mobile services for young people and couples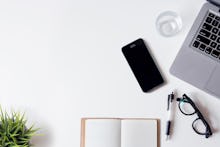 Today's young people say they believe in self-sufficiency, including paying for their own cell phone plan, per one recent study. That said, it's not clear that millennials are following those ambitions with action: Nearly half of parents with adult children say their kids are still on the family mobile plan, and about half of those parents are picking up the entirety of the tab, per NerdWallet.
Of course there's nothing wrong with staying on a family plan if it saves everyone money; NerdWallet has found this is often the case. And just because you're on your parents' plan doesn't mean you're staving off adulthood, especially if it lets you save more for retirement or a rainy day.
Still, even if you're perfectly happy with your cell phone status quo, there may be other reasons to reconsider your current cell phone plan: All four of the major carriers have announced steep price cuts in the last year, as Money reports in its new 2017 ranking of the best cell phone plans.
What's more, consumers aged 18 to 24 have drastically different needs from older customers, using up nearly twice as much data as those aged 55 and up. That's made unlimited plans much more cost-competitive, especially if you love to stream video. Here are three millennial-friendly picks from Money's list of the best plans out there, based on network quality, costs, hidden fees and speed.
AT&T was Money's pick for most well-rounded cell phone plan. It offers 6GB of data, a significant bump up from the 4.5GB that the average user typically needs, while also giving you access to AT&T's network reliability, which is the second best of all the big carriers.
At $480 per year, you can expect to save about $10 to $15 a month compared to what you'd pay for a similar plan with other carriers, according to Money. That said, the plan caps download speeds, meaning that if you stream lots of video you may want to upgrade to a more robust unlimited plan.
If you need a cell phone plan that will let you get your binge-watching on, you'll want to upgrade to something a little more powerful. Alas, unlimited data isn't cheap; on price point alone, Sprint's Boost Mobile may be your lowest-cost option at $50 a month — or $600 a year for the first line — though coverage might be a little spotty in certain locations.
For more comprehensive coverage, T-Mobile One is going to be the best value, according to Money, with better service for travelers. You get unlimited data and texting abroad, plus a free hour of Wifi on flights. The T-Mobile One plan has you paying $840 a year if you're only getting one line. Users report getting the fastest available coverage about 87% of the time, too.
If you and your significant other are starting to get serious about merging finances, you can probably save money on you cell phone bill by getting a shared plan. Cricket Wireless's plan uses AT&T's network, meaning that you have the second most reliable service on the market, and offers about 8GB of data per person, likely a lot more than you'll need, for about $45 per person a month — or $540 per person per year.
Aren't much of a video streamer? There are also lots of barebones plans out there which can save you even more money. Republic Wireless, for example, offers zero-data plans as low as $15 per month ($180 a year) for unlimited talk, text, and wifi-access — plus a plan with 2GB of data for about $360 per year, as Money highlighted. Serious about slashing expenses — and don't need email on the go for work? It might be something to consider.
Another zero-data option to consider is Google's Project Fi, which starts at $20 a month — $240 a year — and is good for frequent international travelers, since it has roaming-free calling in more than 135 countries. That said, the add-on fees for data on Google's plans, $10 per gig, can add up: Forbes notes that the plan loses value if you need more than 3GB of data per month.
Finally, the above plans aren't going to be the cheapest for everyone, and Money evaluated more than 100 plans from 15 companies to arrive at the above ranking. If you have have a big family, or have other specific needs, you may want to check out Money's plan-picking tool, which will recommend you a service based on your specific viewing habits and desired price point.
Sign up for The Payoff — your weekly crash course on how to live your best financial life. Additionally, for all your burning money questions, check out Mic's credit, savings, career, investing and health care hubs for more information — that pays off.