These clever Instagram captions will have you laughing — and might inspire some of your own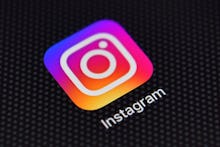 Instagram is known for being a photo-sharing social media app, which highlights the importance of image aesthetics when sharing on the platform. But to truly have a lasting impact with a post, there's another component: captions. Whether you it's a pun, a savage one-liner or witty text, a good caption can make or break a post.
According to Later, an Instagram-scheduling app, good captions can "be the key to taking your Instagram from good to great." There are no hard and fast rules for captions, but Later recommends aiming for a caption that "provides context, adds personality and inspires your followers to take action."
As social media users get stronger with their caption game, the importance of the text accompanying your image is rising. For inspiration and entertainment, here are 10 great captions circulating the Facebook-owned app to show you how it's done.
Inspired and entertained but still have captioner's block? Try a service like Captiona or Rubric.